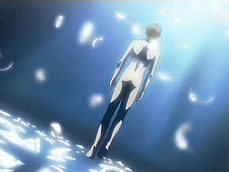 Rating:





4.0
of 5
1 vote(s)
Thank you for rating this video!
You have already rated this video!
Papa to Kiss in the Dark: ep. 2
Munakata Mira is in love with his father, famous Hollywood actor Munakata Kyousuke. Unknown to the public, both of them are father and son as well as lovers. When Mira turns 15 and enters high school, he faces trouble with his infancy friend falling in love with him. However, trouble arises when Mira finds adoption papers and realizes that Kyousuke may not be related to him at all.
« GO BACK TO PREVIOUS PAGE