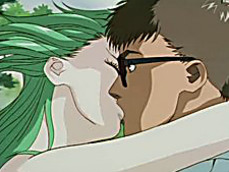 Rating:





4.0
of 5
1 vote(s)
Thank you for rating this video!
You have already rated this video!
Kimera
Strange "lifepods" have crashed in the western mountains, bringing with them supernatural beings previously found only in the realm of folk-lore and fantasy. Vampires walk the Earth, at war with Humanity an each other, driven by the most terrifying of genetic imperatives. Like wasps seeking a spider, they have come to this planet for only one purpose: to perpetuate their species.
« GO BACK TO PREVIOUS PAGE