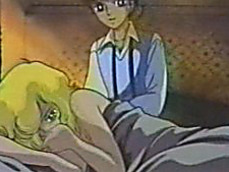 Rating:





3.0
of 5
1 vote(s)
Thank you for rating this video!
You have already rated this video!
Kaze to Ki no Uta
The story takes place at the end of 19th century in a European boarding school for boys. Serge, a quiet, calm, gentle and religious person, is sent by his family to this boarding school where he finds himself sharing a room with Gilbert Cocteau, a beautiful blond homosexual.Serge, being a religious person, wants to avoid relationships with Gilbert. However, Gilbert's sweet and physically charming nature eventually win his room mate's hearts, so Serge and Gilbert become friends... and lovers.
« GO BACK TO PREVIOUS PAGE