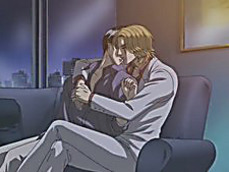 Rating:





4.0
of 5
1 vote(s)
Thank you for rating this video!
You have already rated this video!
Haru Wo Daiteita: ep. 1
Iwaki and Kato are AV (adult video) actors that want to get out of the business and into legitimate acting jobs. Their chance comes with a movie about a homosexual couple, but soon their roles overlap with their personal lives.
« GO BACK TO PREVIOUS PAGE