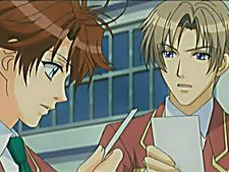 Rating:





5.0
of 5
1 vote(s)
Thank you for rating this video!
You have already rated this video!
Gakuen Heaven: ep. 9
This is the story of Keita Ito who unexpectedly transfers to a new school in the middle of the year. The school is a all-boys institute called "Bell Liberty Academy" located on a island. Will Keita be able to fit in and make new friends?
« GO BACK TO PREVIOUS PAGE