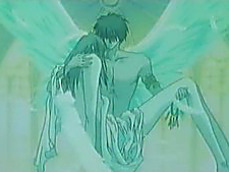 Rating:





0.0
of 5
0 vote(s)
Thank you for rating this video!
You have already rated this video!
Cathexis
A 30 minute music video featuring some of Kouji Nanjou's songs (real singer is Takehide). The video itself is all new pictures from Zetsuai and Bronze made into anime style, and some new. At the end, there is a manga art gallery.
« GO BACK TO PREVIOUS PAGE