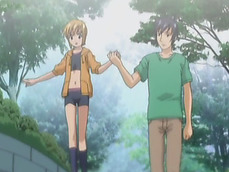 Rating:





4.5
of 5
2 vote(s)
Thank you for rating this video!
You have already rated this video!
Boku no Pico Story 1
Summer vacation. Tamotsu meets a girl on the countryside, who was helping out on her grandpa's cdisabledee shop. While on a trip, the girl's innocent and defenceless lips approach Tamotsu's. The girl is actually a boy. "I'm a boy" that's all he can say, but Tamotsu can't hold back anymore... A dangerous love between a boy and a young man starts.
« GO BACK TO PREVIOUS PAGE